---
Service and parts
Posted by Scott Moses on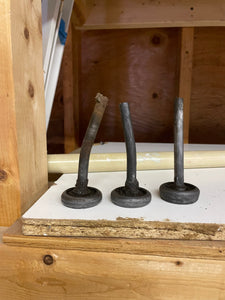 How Do I Make My Rollers Last Longer 
Yes, by lubricating them twice a year. Remember that a roller must roll, not slide, in the track.
---
Posted by Scott Moses on
Garage Door Spring Replacement  Cost  Replacing garage door springs can be a challenging undertaking for homeowners, as it is a hazardous task that demands expertise and specialized knowledge. Given that garage door springs are consistently under high tension and garage doors themselves are quite heavy, any inadvertent missteps during the process can lead to severe injuries and physical harm. Consequently, unless your repair needs are minor and don't demand extensive handy skills, we strongly advise seeking professional assistance to address any issues with your garage doors. In this article, we'll provide an estimate of the costs associated with these replacements and...